Secrets of iRacing
Welcome to Secrets of iRacing where I will be recording my experience, tips, tricks, resources and other helpful information as I play iRacing.
Secrets of X is a series of blog posts I started with Secrets of iRacing and which has grown to include Secrets of GTR2, Secrets of Automobilista, and Secrets of rFactor 2. The "secrets" part is a little dramatic but there are quite a few tips and tricks I think new users will find very valuable and interesting.
2019-03-29: Updated

Participation > Participation Stats

to recommend

iRacingStats.com

instead of the currently broken

iRacer.info

site.

2017-10-08: Added In-Game > Calibrate Pedal Deadzone.


Update 2017-03-14: Added Tuning Car Setups main section to cover car setup basics and added the first two sub-sections Virtual Racing School Setups Academy Basics and The Simpit with Shaun Cole on Basic Setup Tips.


Update 2017-01-02: Added Performance > Unpark All CPU Cores to Reduce Stuttering tip. Added Force Feedback > Enable Simple Min Force to Reduce Wheel Chatter tip. Added Going Faster > Use All The Track (And Everything Else) tip.

Update 2016-09-12: Added Tweaks main section and Disable Head/View Rotation with Slip Angle sub-section.

Update 2016-07-04: Added The Schumacher Advantage tip in the Racing section.

Update 2016-06-26: Added Racing tip about practicing new week tracks early, cleaned up section headings.

Update 2016-05-14: Added video, "iRacing Road Racing Basics with Wyatt Gooden @ iRace4Life 2016," a very well presented on-track demonstration about learning road tracks.

Update 2016-04-14: Added Incidents section.

Update 2016-03-20: Added Graphics section about iRacing's new DirectX 11 (DX11) rendering mode and notes about how to use it.

Update 2016-01-01: Added Going Faster section discussing what you do besides practicing to improve your lap times.

Update 2015-07-12: Added Race Sessions and Time Trials sections

Update 2015-04-28: Added Graphics section

Update 2015-03-21: Added Racecraft section

Update 2014-12-29: Added a racing tip, clarified some points, fixed some typos

Update 2014-11-23: Organized the post a little by adding and separating sections by topic such as sales, racing, safety rating, etc.
What is iRacing?
From the Wikipedia entry,
iRacing is a subscription-based racing simulation released by iRacing.com Motorsport Simulations in 2008. Official races, special events, league races, and practice sessions are all hosted on the service's servers. The service simulates realistic cars, tracks, and racing events, and enforcing rules of conduct modeled on real auto racing events.
And here's one of their game trailers,
Sales and Deals
Black Friday Sales
iRacing has an annual Black Friday sale where account renewals are typically half off. For example, a one year subscription usually costs $99 but during the sale it costs $49. You can renew for multiple years and the the code they give you can be used multiple times even on different accounts.
iRacing Dollars and Credits Sales
iRacing has a sale around March (Update: They did the same thing Christmas 2014) where you buy iRacing Dollars and they'll give you extra iRacing Credits for free. For example, buy $20 iRacing Dollars and they'll give you $5 iRacing Credits free, or buy $75 iRacing Dollars and they'll give you $25 iRacing Credits free. iRacing Dollars and Credits have equal value and can be used to purchase cars and tracks exactly the same. It's a good deal!
Tech Tracks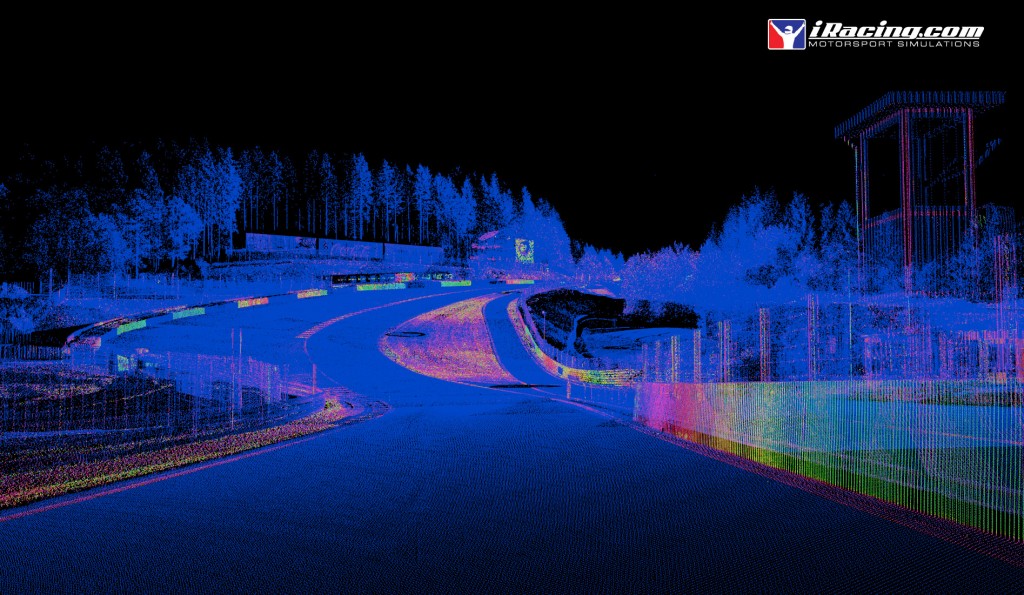 Tech tracks are tracks currently undergoing development by iRacing. They cost $5 which is half or more off regular tracks. You only get to keep the track until it becomes an official track at which time you will receive iRacing credit for how much you paid for it and you will have to buy the track again at full price. But, hey, at least you got to enjoy it until then!
Any other sales or discounts?
Sorry, no, iRacing doesn't seem to do sales like other online stores like Steam where games might be 50% off or more. iRacing doesn't sell cars or tracks at a direct discount other than the iRacing Dollars/Credits sales mentioned above. So try to score when you can!
Racing
Never Qualify On New Track Days
New tracks typically launch on Mondays in the evenings (EST). If you qualify just after the switch you'll likely be one of a few who did and you'll be at the front of the grid. Unfortunately, most smart drivers know new track days are typically going to be pretty bad for racing incidences so they don't qualify and start near the back to avoid first corner wrecks. So, save your SR, and just practice before the race. Enjoy the ride around the track while all the bad drivers crash out early. Qualify the next day.